Advertisement

Source: Beach Broadcast | By Santa Surfing
May 18, 2021
Crooks are putting lipstick on a pig! Pool 17 posts!
REGRETS
Now many liberals are mad at Joe for how he is handling the situation in Israel / Gaza. They are timid about their anger for many even admit to voting for him and they now regret it.

But what I am noticing, is that Joe voters are now admitting that Joe is a complete disaster and failure! The Fake News was that powerful in spewing propaganda and untruths that got many Joe supporters to vote / support Joe…now they are learning the truth. We tried to warn them.
Advertisement

Please get ready for the liberals to come to your posts…for they may be very curious now!
Now, another video is released showing the Cap Hill protestors are getting support from the police:
WARNING! 
MORGAN STANLEY WILL USE BITCOIN FUTURES IN MUTUAL FUNDS AND RETIREE ACCOUNTS: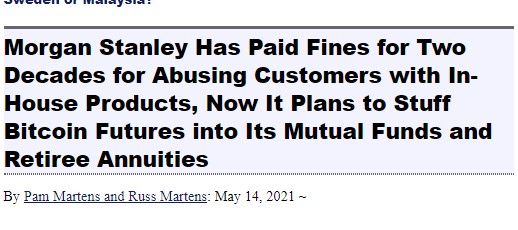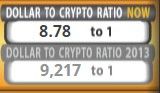 Are they preparing for the inevitable?

LIPSTICK ON A PIG
Why are the banks and hedgies putting lipstick on their own pig?
Advertisement

WILL HEDGIES AND THEIR COHORTS FAKE A SQUEEZE TO DRIVE THE PRICE OF AMC UP SO APES AND BABY APES (Main Street retail investors) WILL SELL SO THEY CAN GET YOUR STOCK TO REDUCE THEIR BLEEDING?
BE CAREFUL FOR THE HYPE! Go to your trusted sources to let you know. My places are SilenceDoGood MBA, Trey Trades, AMC Archive, WallStreetBets would be places I would go first!
MR POOL POSTED 17 POSTS (on the 17th):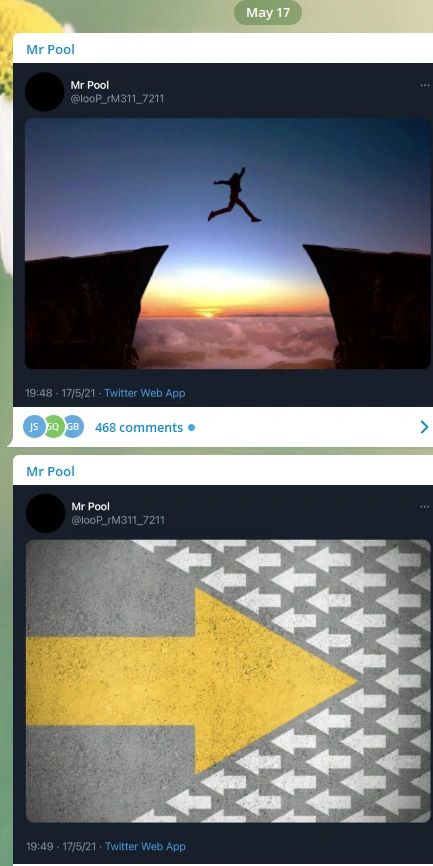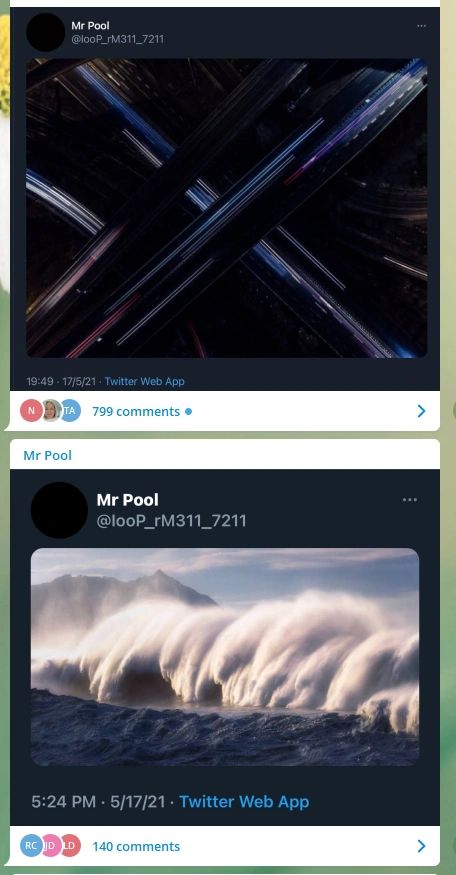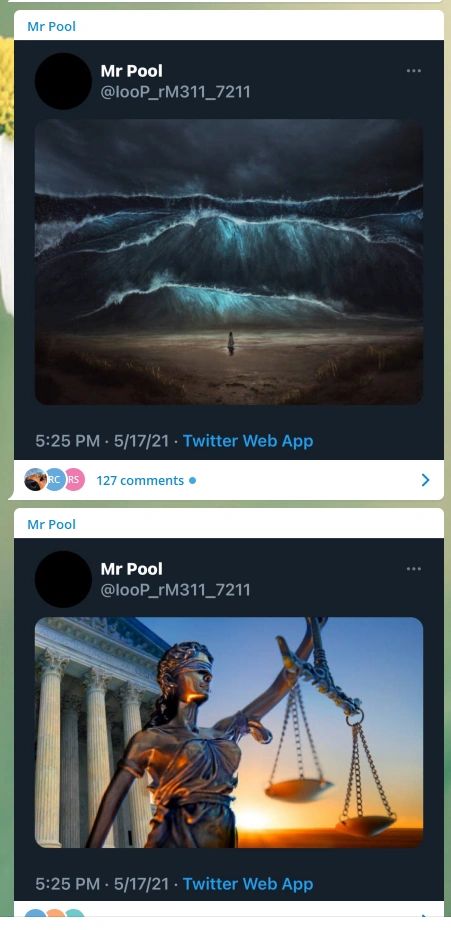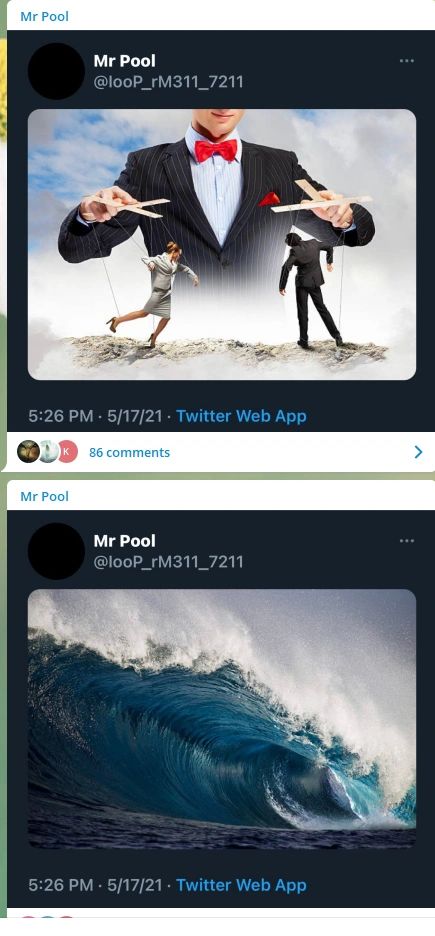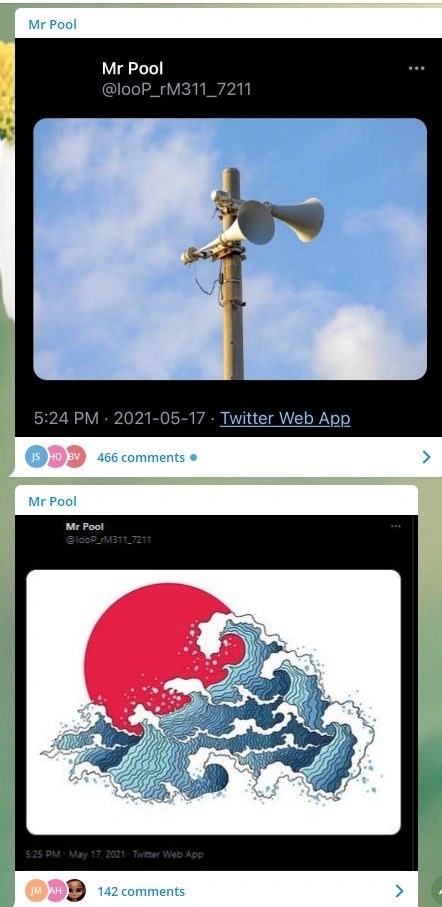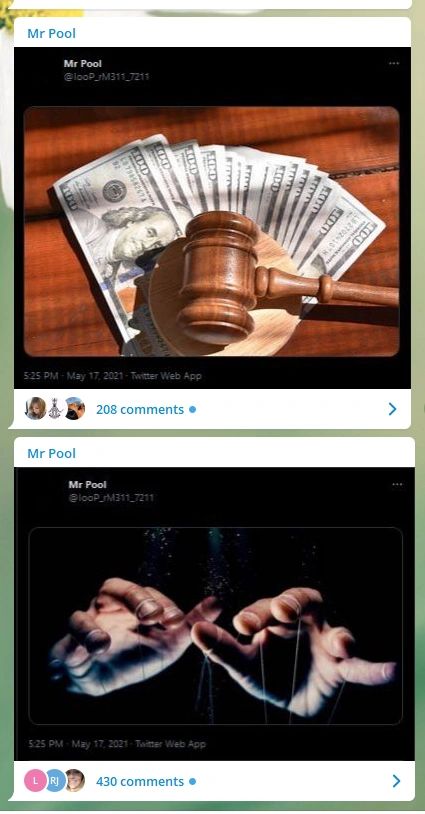 My thoughts…will there be a temporary market crash? While the Tsunami hits the crooks that have manipulated the markets; our lives; controlled the world; will we ride the waves while this happens? Will the real numbers for these crooked Big Banks / Hedge fund companies get exposed? These crooks have banked on your emotions and your fear and are we strong enough to know how they play their dirty games? Fear of Missing out and Fear itself.
We really need to rally together during this time and help fellow Apes during this time.
Remember, SCOTUS announced that the SEC may seize profits from fraudulent companies:
Back to Mr. Pool's post of the red moon with the waves:
SUPER BLOOD MOON – May 25-26! Next one is June 24.
GEORGENEWS posted this:
May 8, 2020 Trump's Speech at the GOP Meeting:
Advertisement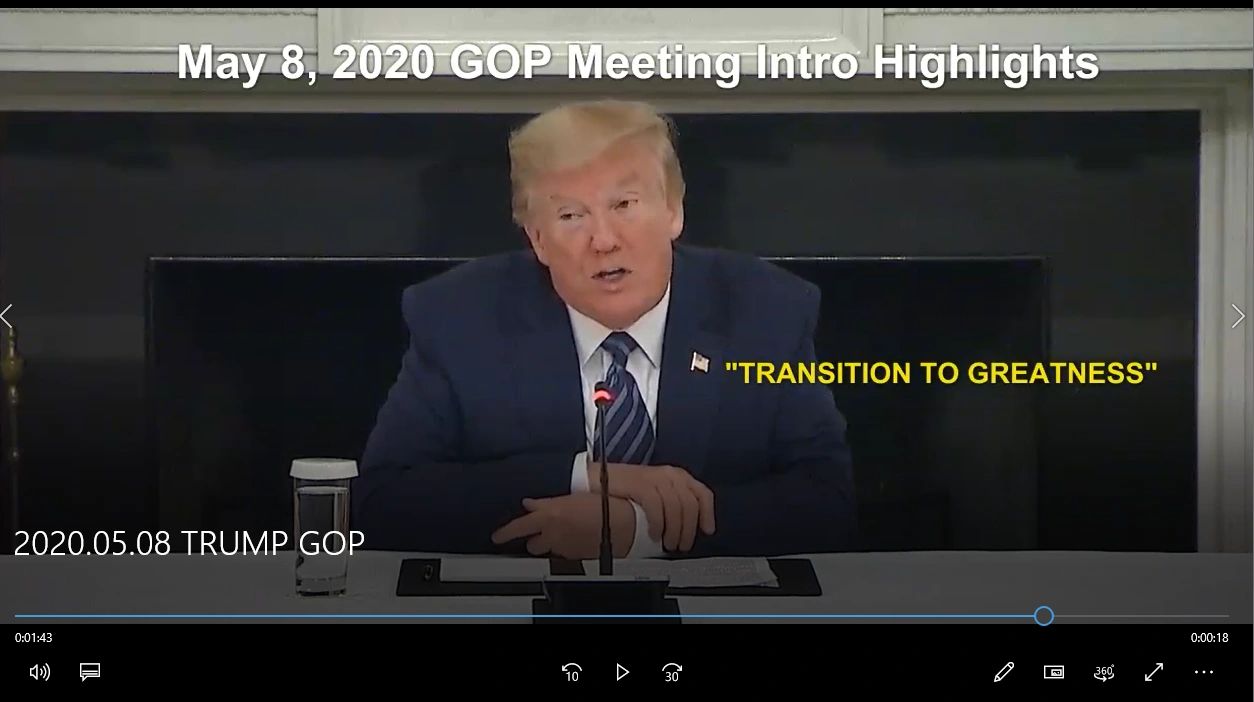 ______________________________________________________
Contact Author
If you wish to contact the author of this article. Please email us at [UniversalOm432Hz@gmail.com] and we'll forward your email to the author.
______________________________________________________
Guest Posting
If you wish to write and/or publish an article on Operation Disclosure all you need to do is send your entry to [UniversalOm432Hz@gmail.com] applying these following rules.
The subject of your email entry should be: "Entry Post | (Title of your post) | Operation Disclosure"
– Must be in text format
– Proper Grammar
– No foul language
– Your signature/name/username at the top
______________________________________________________
Newsletter
Advertisement

If you wish to receive the daily Operation Disclosure Newsletter, you can subscribe via the PayPal "Subscribe" button located on the site.
______________________________________________________
Our mission at Operation Disclosure is to get you up-to-date on the latest conspiracies and to provide raw unvetted information from various sources. We are also focused on disclosing extraterrestrial contact and humanity's lost ancient origins.
Disclaimer: All articles, videos, and images posted on Operation Disclosure were submitted by readers and/or handpicked by the site itself for informational and/or entertainment purposes. All statements, claims, views and opinions that appear on this site are always presented as unverified and should be discerned by the reader. We do not endorse any opinions expressed on this website and we do not support, represent or guarantee the completeness, truthfulness, accuracy, or reliability of any content posted on this website.
Copyright © 2022 Operation Disclosure
Advertisement