Advertisement

Source: Beach Broadcast | By Santa Surfing
May 17, 2021
AMC Apes / Trump's signed insurrection? / 11 Mr Pool posts!
VIDEO PART 1
VIDEO PART 2
Advertisement

HOSTING COMPANY DELETED MANY PICTURES IN ARTICLE (PART 1) and SCRAMBLED LINKS WHEN PUBLISHED
I AM NOT A FINANCIAL ADVISOR AND THIS IS NOT FINANCIAL ADVICE – ONLY MY OPINION
Just one of many apes that likes to surf
Advertisement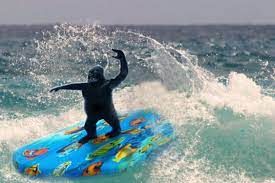 APES AND BABY APES ARE MAKING WAVES
The CEO of AMC calls Trey Trades during Trey's podcast and chats it up! The hedgies are freaking out! This explains why!
AMC 1 Year Chart
Great Explanation in this Article – Meme stocks (i.e. AMC GME) manipulation is much like what the Hedgies tried to do with Overstock.com.
Naked Shorting
Now the Hedgies / Big Banksters are posting fear fake stuff…like Sell your AMC! HAHA!! They are now backed in a corner and they have no idea how to get out. Why? Because the dirty government has been on their side and gave them free "get out of jail" passes! In lieu of jail, they paid a "settlement". In my opinion, I call this a bribe! Who else gets to pay the government money for felony crimes? When President Trump was in office publicly, these banksters were low under the radar, but now they are obvious in their corruption…AGAIN!
But now that White Hats are in Control, this movie is exposing the dirty games they played. Makes me wonder, when Q says "Enjoy the Movie"…interesting how this movie is winding down to AMC Movies!
Studios for Joe, Congress and the press corp to play their roles and watching dirty hedgies and crooked banksters losing their minds because they don't have their precious government agency helping them out any more! PLUS, no bailout mullah for them!
Shirley from Los Angeles sent me a message:
Friendly Reminder – Silver & Copper Contracts due May 26, 2021:
Advertisement

Makes me ask, what if part of President Trump's Greatness plan is sitting right in front of us? Allowing us an opportunity to get in the game?
When President Trump talks about transition to Greatness, is this part of the transition plan and he is giving us so many hidden messages? Last year the Trump Vegas Hotel posted a big message and President Trump gave us hair comms of Silver and Gold.
PART 2
VIDEO PART 2
INSURRECTION POSTS / MR POOL POSTS
Mr. Pool is back on Twitter and he confirmed it:

Advertisement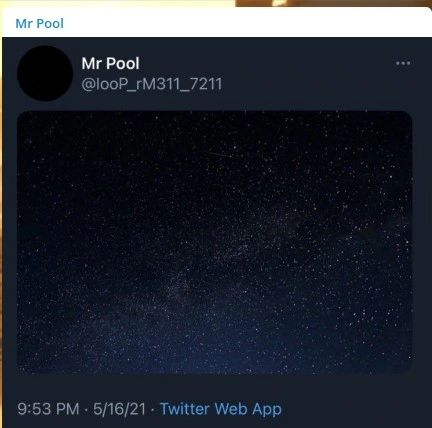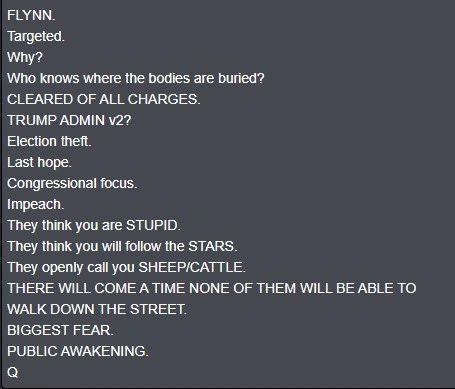 Then this one (he deleted within minutes):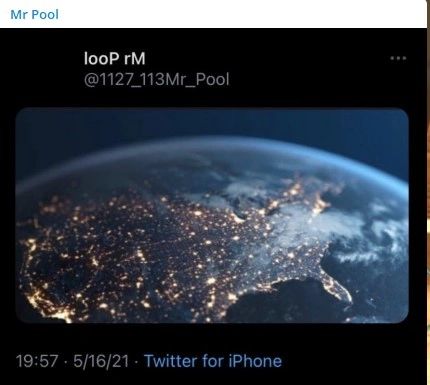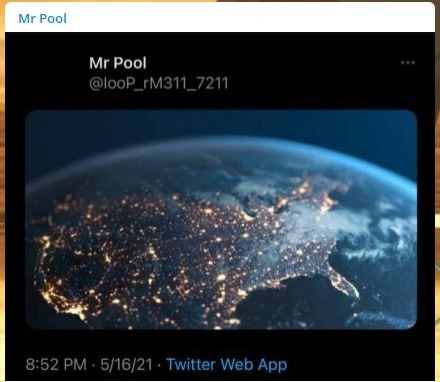 Lin Wood in SC on 5/11/2021 dropping a bomb!
IlDonaldo posted these powerful posts: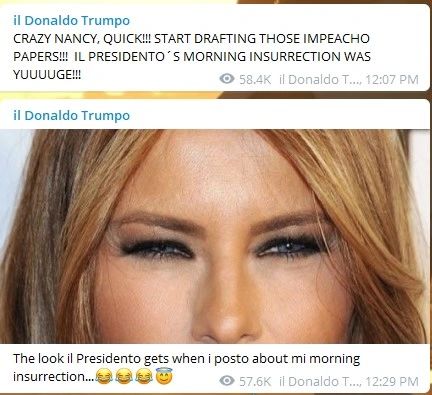 Then Dan Scavino Tweeted this ocean tweet almost 5 hours later…listen carefully:
And this was posted on ScavinoChannel Telegram: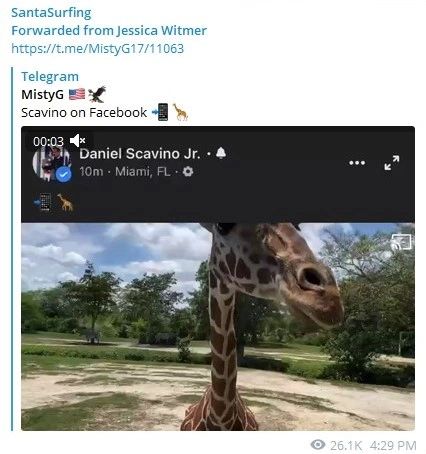 Gematria Decode on Phone & Giraffe post
GeorgeNews posted this:

TRUMP RALLIES
Advertisement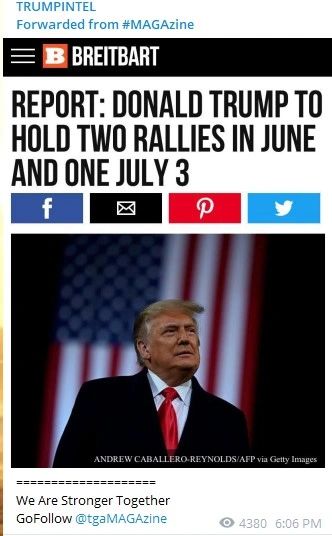 BEAUTIFUL & POWERFUL MESSAGE FROM PRESIDENT TRUMP:
God does answer prayers. It may not be the exact way and method that we wanted or hoped for, but it sure is happening the way He wants for us that is best for us!
______________________________________________________
Guest Posting
If you wish to write and/or publish an article on Operation Disclosure all you need to do is send your entry to UniversalOm432Hz@gmail.com applying these following rules.
The subject of your email entry should be: "Entry Post | (Title of your post) | Operation Disclosure"
– Must be in text format
– Proper Grammar
– No foul language
– Your signature/name/username at the top
______________________________________________________
Newsletter
If you wish to receive the daily Operation Disclosure Newsletter, you can subscribe via the PayPal "Subscribe" button located on the site.
______________________________________________________
Our mission at Operation Disclosure is to get you up-to-date on the latest conspiracies and to provide raw unvetted information from various sources. We are also focused on disclosing extraterrestrial contact and humanity's lost ancient origins.
Advertisement

Disclaimer: All articles, videos, and images posted on Operation Disclosure were submitted by readers and/or handpicked by the site itself for informational and/or entertainment purposes. All statements, claims, views and opinions that appear on this site are always presented as unverified and should be discerned by the reader. We do not endorse any opinions expressed on this website and we do not support, represent or guarantee the completeness, truthfulness, accuracy, or reliability of any content posted on this website.
Copyright © 2022 Operation Disclosure
Advertisement