Advertisement

Source: Beach Broadcast | By Santa Surfing
27 April 2021
Media Melts down! 10,457 Votes to Flip AZ! More Mr. Pool posts!
VIDEOS
Advertisement

FAKE NEWS IN FREAK MODE
Clip of CNN and MSDNC freaking out
Yes, they will spin narratives (again) and instill more fear news! They don't care about humanity, they care about their ratings and in some cases, their freedom!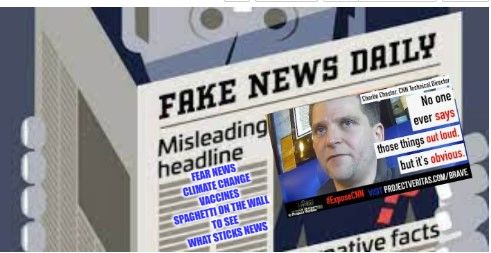 Maddow is convinced Michigan Audit is next!
Schifty Schiff freaks out about Q A non! And they call Q A nons Conspiracy theorists…it sure sounds like they are confirming Q information is real! And Schiff says this to CNN! Interesting how the liberal politicians are not saying one word about CNN getting exposed for admitting to reporting propaganda!
All it takes is for less than 11,000 votes in Arizona to flip, for President Trump to win Arizona. You all know that fake news is going to throw spaghetti news on the wall to see what sticks. They'll throw their hail mary's and more than likely find old photos of past tragic events and share it as current events. They all know President Trump won. Heck, they are all at some studio that looks like the White House, asking questions during a briefing. The White House has been closed for a long time now and the media is not there! Neither is Joe.
Going back to the Arizona Audit, this has to be done. While Joe and the dirty politicians are getting exposed more and more, it is intended for the far left leaning liberals to run away from that party and to support President Trump! How much longer…I do not know. But let's look at the exact number of votes needed to flip Arizona…10,457. Add those numbers and it equals:
Advertisement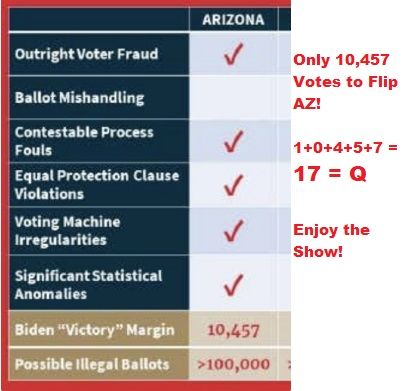 CRYPTO NEWS
First Thodex, now Vebitcoin? Both in Turkey!
Lin Wood and Drew McKissick
ARTICLE OF DREW MCKISSICK – Chairman of South Carolina GOP. Drew is claiming Lin is a RINO. Lin approaches Drew with this:
Oh boy…what did Drew and Lindsey Graham do together? Here is a MarketWatch article.
Interesting and only my opinion, but where was Drew when Trump had the election stolen? Where was the entire GOP party when this happened? You had two outsiders that fought like heck to get the truth and filed lawsuits to expose the truth. Sidney Powell and Lin Wood. But I actually had to ask someone who was this guy…where the heck was Drew when President Trump needed him the most?
This is going to get interesting! You all had louder voices than Drew and the entire GOP.
Drew's argument is that Lin Wood donated to the Dems in the past….that is when he was a Dem and he walked away. Some of the fiercest Republicans I see are former Dems. Look at Jeff VanDrew and Vernon Jones, both former Dems that switched to the Republican party!
In my opinion, it seems that outsiders take care of business! President Trump is a former Dem and outsider that took a broken country and built it and the world into a glorious planet, until Joe and his party stole the election and is destroying it again!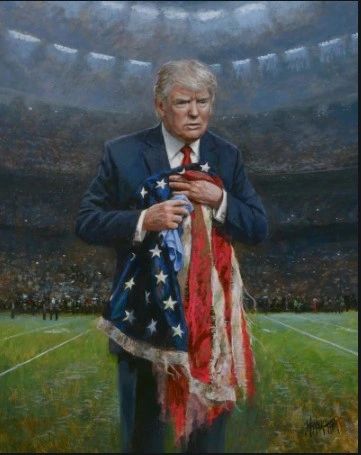 Interesting you don't hear one democrat support "Making America or Earth Great Again". NOT ONE DEMOCRAT!!! And when we say that or wear it proudly, we are mocked by the left! It appears the Dems support making the world horrifying again.
Advertisement

But remember, President Trump is still our President and the liberal world needs to support Trump's agenda over Joe's. Joe is destroying America that is affecting the world and the Democrat politicians are okay with that, for they do not live paycheck to paycheck. They do not care about Mainstreet America. They know their days are ticking away and in this movie plot, they all have a script.
MR. POOL POSTS
Mr. Pool Video posted comes from this video clip: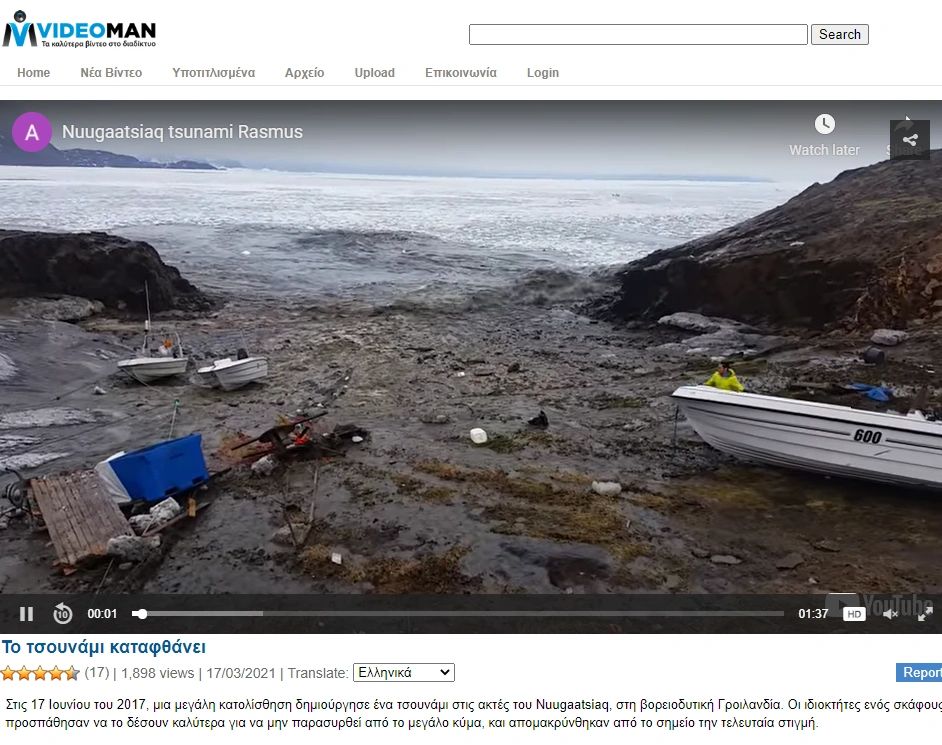 Curious? Take the time to read the comments. But some are coming up with adding 3+3+6+6 (ccff)+2+3+7+2 = 32. Is he referring to Q32?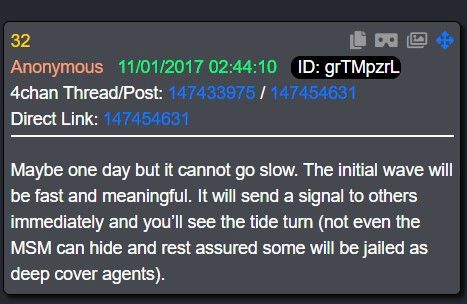 The sound of the EBS, the flooding, some are saying that is from the Greenland tsunami. Isn't Greenland GITMO #2 but for really bad people?
HOW IS YOUR MIRROR? DO YOU SEE MORE OF YOUR BEAUTY?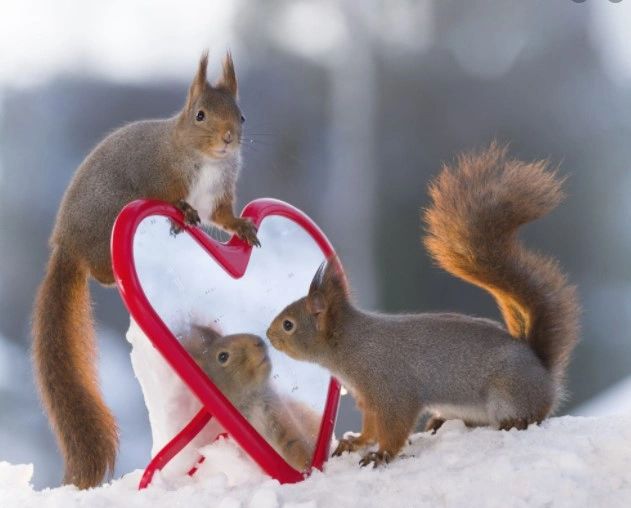 Do you see yourself as Courageous? Fearless? Beautiful? Loving? Ready?
ARE YOU READY? When you begin to discover your greatness, you will be so ready for the Greatness to come!! You will be so ready to move towards your next phase. It will help tremendously when it comes to reaching your Goals and Dreams!!
Why am I sharing this? For there are two major events coming our way, the Greatness that President Trump and the White Hats have been working on for years and the overwhelming number of people that are just learning about the truth and what has been happening to the Children. They will have so many emotions from anger, denial, hate…to seeking, learning, truth. And this is where you come in. When you KNOW how dynamic you are within, you can truly reach out to many people. You can do your own podcasts for the left is now searching. They are hearing more and more about Q Anon and they will begin to dig. They will get a little lost at times, and please help them along. They will need all of us more than ever!
ARE YOU READY?
Advertisement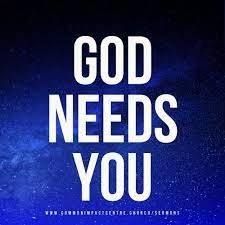 ______________________________________________________
Contact Author
If you wish to contact the author of this article. Please email us at [UniversalOm432Hz@gmail.com] and we'll forward your email to the author.
______________________________________________________
Guest Posting
If you wish to write and/or publish an article on Operation Disclosure all you need to do is send your entry to [UniversalOm432Hz@gmail.com] applying these following rules.
The subject of your email entry should be: "Entry Post | (Title of your post) | Operation Disclosure"
– Must be in text format
– Proper Grammar
– No foul language
– Your signature/name/username at the top
______________________________________________________
Newsletter
Advertisement

If you wish to receive the daily Operation Disclosure Newsletter, you can subscribe via the PayPal "Subscribe" button located on the site.
______________________________________________________
Our mission at Operation Disclosure is to get you up-to-date on the latest conspiracies and to provide raw unvetted information from various sources. We are also focused on disclosing extraterrestrial contact and humanity's lost ancient origins.
Disclaimer: All articles, videos, and images posted on Operation Disclosure were submitted by readers and/or handpicked by the site itself for informational and/or entertainment purposes. All statements, claims, views and opinions that appear on this site are always presented as unverified and should be discerned by the reader. We do not endorse any opinions expressed on this website and we do not support, represent or guarantee the completeness, truthfulness, accuracy, or reliability of any content posted on this website.
Copyright © 2022 Operation Disclosure
Advertisement