Advertisement

Source: Beach Broadcast | By Santa Surfing
16 April 2021
Maricopa Mania! Trumps Comms! BLM is mad at Biden!
VIDEOS
MARICOPA MANIA
Advertisement

BIG TECH & MEDIA DISTRACTIONS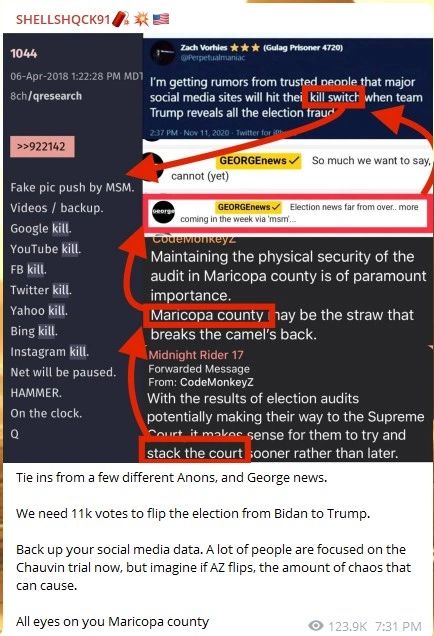 TWITTER COMMENTS ABOUT MARICOPA AUDIT
Big Tech and Media will censor and or spin this. More than likely, the next few days ahead could get very ugly in some cities. We have always been warned to get stocked up and get ready. This is the hidden news that is getting suppressed and you all know what the media and their Clown buddies do…DISTRACT! Distract in ways that hurts humanity!
BLM ISN'T BUYING BIDEN'S MALARKEY
But will BLM be a part of their move? BLM isn't buying the Biden malarkey! They are beginning to revolt against the Biden team. This clip, the guy isn't happy with Biden but he also isn't making a lot of sense. Either way, it's a start.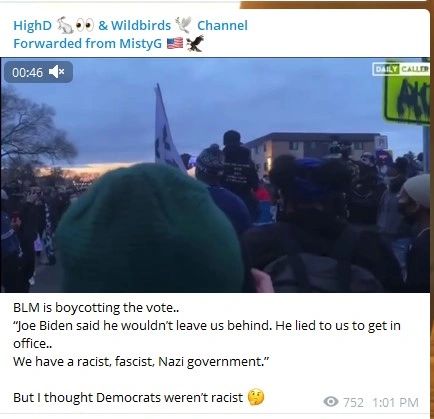 TRUMP FAMILY COMMS
Tucker is exposing Astra Zeneca coronavirus vaccine as not suitable:
Advertisement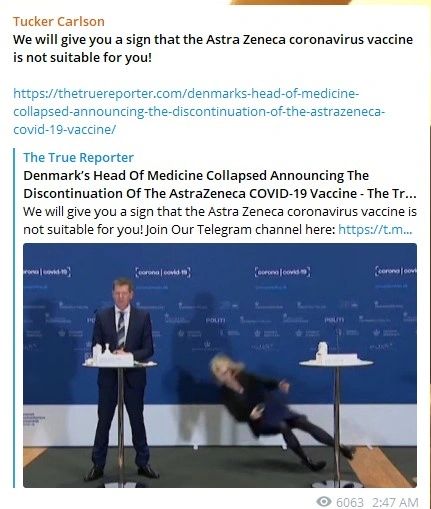 Ivanka Trump shared a photo of her getting the vaccine, but it looks like it was more of a comm.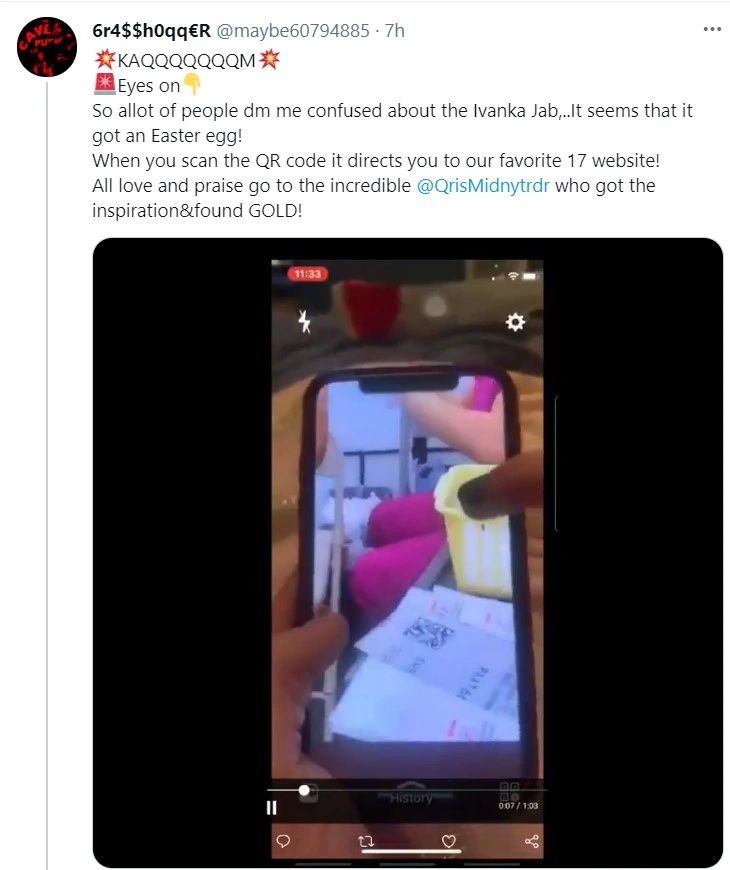 Then President Trump says this about the Johnson & Johnson vaccine. And how the FDA is denouncing it and no one died from the J&J vaccine that President Trump pushed. Listen very carefully to what President Trump says to Sebastian Gorka:
Then Daily Mail posted this headline: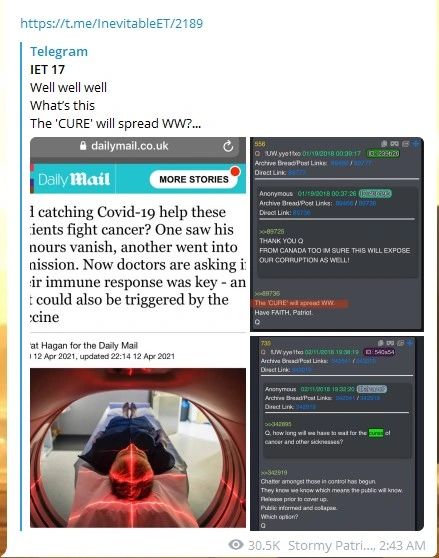 This is all making more sense! I never got a straight answer about the vaccine (last year), but that is when there was only one. Isn't the FDA is in bed with the corrupt faux doctors like Gates and weasel doctors like Fauci and Birx…btw, where is Birx? And if they are denouncing President Trump's J&J vaccine, what does that tell you? Is President Trump's J&J vaccine an actual cure?
FAITH IN GOD AND TRUST YOURSELF
You all are watching many digs you've done, come to fruition. You have been digging and sharing and red pilling so many hundreds and thousands of people. The media will not ever give you the recognition for all your hard work, they do exactly what trolls do, they still mock you. God sees the truth! He knows how hard you worked, how often you cried, your sleepless nights. He will not overlook your efforts from results. While you are seeing both now, take the time to appreciate yourself and others that celebrate with you!
Looking in this beautiful mirror may help you see yourself in a different light!
MARTY
There is a gentleman, his name is Marty, he has had a very rough life. From his health, home, job and he still manages to keep his head up high. His situation is so incredibly heartbreaking and yet he reached out and mentioned that answering the question of "What is your goal?" is a very difficult question to answer. Marty is the one that takes his notebook with him to hear our show and get encouragement, while he is healing at the hospital from post surgery or getting by each day.
We emailed each other and he went to see his pain doctor and talked about his purpose, mission, goal in life. Marty's love for others is so bright and he and his doctor talked about a solution to help him…it is to help others. Marty was then referred to two people that are suffering from their own personal situations and now he is building a support group! While he is helping others, he is helping himself! My dear family and friends, Marty did all of this in less than 2 weeks.
Advertisement

I really hope and pray that Marty does a few podcasts to share his story for the world will want to hear more. Marty's self-less acts is helping others.
GOD HEARS YOU
There is a very elderly couple that were getting foreclosed on. They were barely getting by. Covid was affecting them for their source of entertainment was going to church and to local high school soccer games that their children and grandchildren previously attended. That social outlet was taken away. They couldn't have people at their home because of the uncertainty and covid restriction. When the foreclosure restrictions were getting lifted little by little, their faith grew stronger. They both had so much faith that a solution would happen to them and suddenly someone that they know dearly, got them a home. Their FAITH never faltered. They stood for GOD and trust in GOD. They knew God would never let His children down. Now, they are like two little kids again and can begin to thrive and not just survive!
YOU ALL HAVE A PURPOSE. YOU ALL HAVE A DREAM.
How you will get there and how you will reach your dreams, is all up to you and your FAITH IN GOD!
TRUST YOURSELF to reach your dreams! Some may be on a fixed income, during these series of shows, I'll share more about how to start a small business. The key ingredient is YOU and YOUR DRIVE AND PURPOSE. Remember the banana bread couple (from last year), I never see them. They have definitely moved on!!!
Please keep asking God and He will direct you! He will give you an answer and He will guide you!
FAITH IN GOD AND TRUST IN YOURSELF are excellent beginnings!!! Just be the beautiful person God Created…YOU!!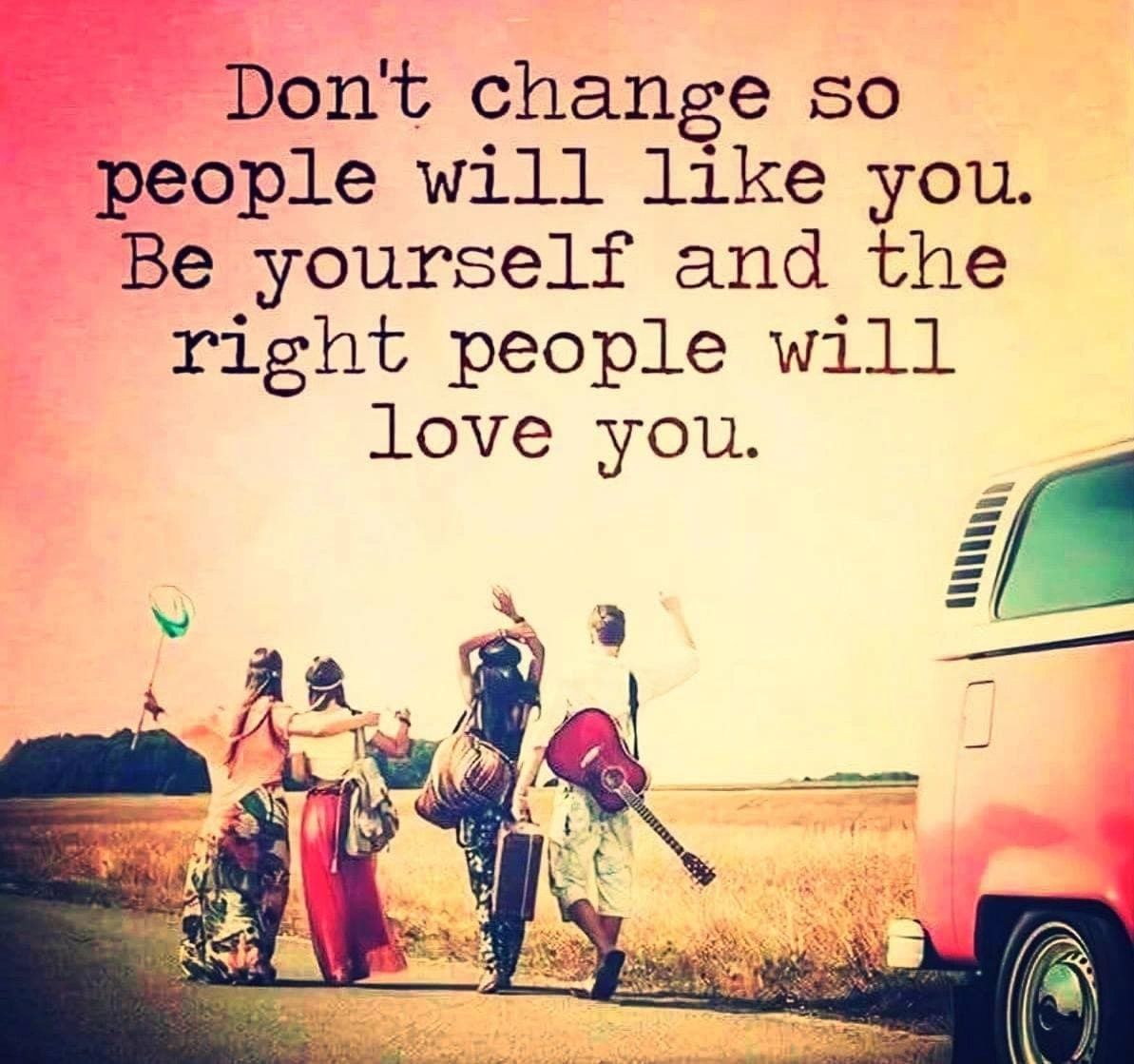 ______________________________________________________
Guest Posting
Advertisement

If you wish to write and/or publish an article on Operation Disclosure all you need to do is send your entry to UniversalOm432Hz@gmail.com applying these following rules.
The subject of your email entry should be: "Entry Post | (Title of your post) | Operation Disclosure"
– Must be in text format
– Proper Grammar
– No foul language
– Your signature/name/username at the top
______________________________________________________
Newsletter
If you wish to receive the daily Operation Disclosure Newsletter, you can subscribe via the PayPal "Subscribe" button located on the site.
______________________________________________________
Our mission at Operation Disclosure is to bring you important news events and raw intel from various sources focused on exposing the Deep State/Cabal and their downfall. We are also focused on disclosing our lost ancient origins and extraterrestrial contact.
Disclaimer: All articles, videos, and images posted on Operation Disclosure were submitted by readers and/or handpicked by the site itself for informational and/or entertainment purposes. All statements, claims, views and opinions that appear on this site are always presented as unverified and should be discerned by the reader. We do not endorse any opinions expressed on this website and we do not support, represent or guarantee the completeness, truthfulness, accuracy, or reliability of any content posted on this website.
Copyright © 2021 Operation Disclosure
Advertisement