Advertisement

Source: Beach Broadcast | By Santa Surfing
March 24, 2021
Hunter investigation is still ongoing! Mysterious Twitter account
Advertisement

---
BIDEN'S BORDER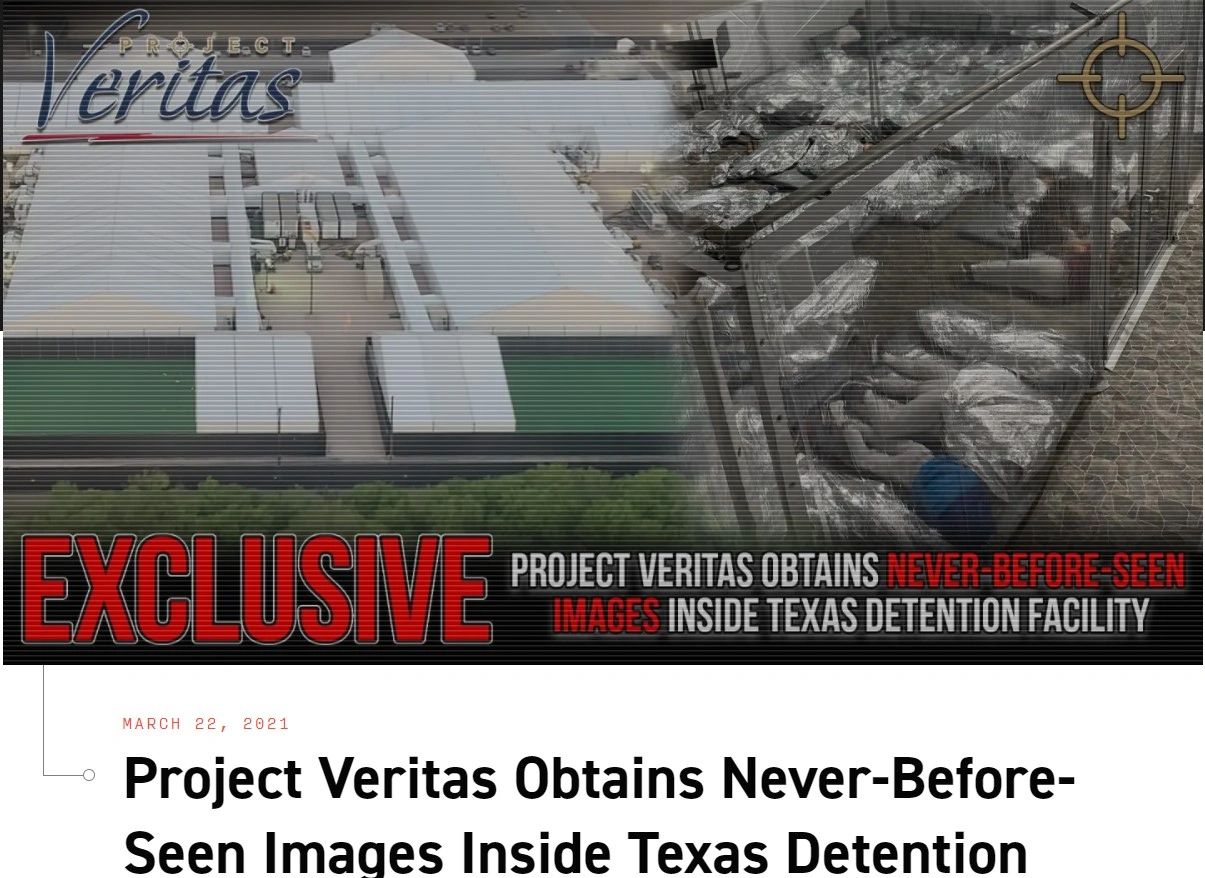 Immigrants are humans and they are now in horrid conditions. Children are screaming because they don't want to go to these detention camps. This is Joe Biden's America! He is destroying it piece by piece. He is allowing tens of thousands of immigrants into America and they live in these conditions. The immigrants are better off living in their home countries and not in America! And where is the liberal outrage? Not on peep from them! And why isn't AOC down there doing her fake crying?
AOC pulled her stunt at an empty parking lot a few years ago! Oh the hypocrisy!!! Why won't she go to the border now and see Joe's border crisis? And, notice how Biden isn't helping Veterans, America's homelessness, people in America? To him and all the dirty Democrats and RINO's, the people at these detention centers are their future voters! But this clip is what is interesting, there are gun shots at the border and this video got censored:
Remember this headline: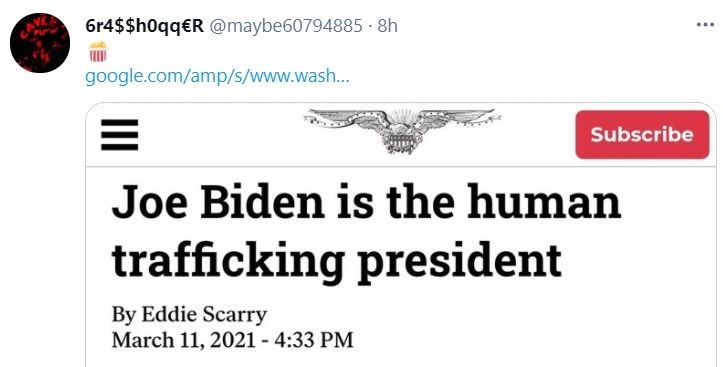 But this is what is created because the children are separated! Remember, the information shared about hunter Biden's laptop contained human / sex trafficking and Joe Biden was fully aware of it, because Hunter had to pay his dad a portion of what he earned!
Yet, Hunter Biden is discreetly under investigation for crimes such as his "Tax Affairs" and Hunter's laptop is part of this investigation which could expose Joe Biden too!
Advertisement


No wonder Dan Scavino posted this post, he is alerting Border Patrol help is on the way!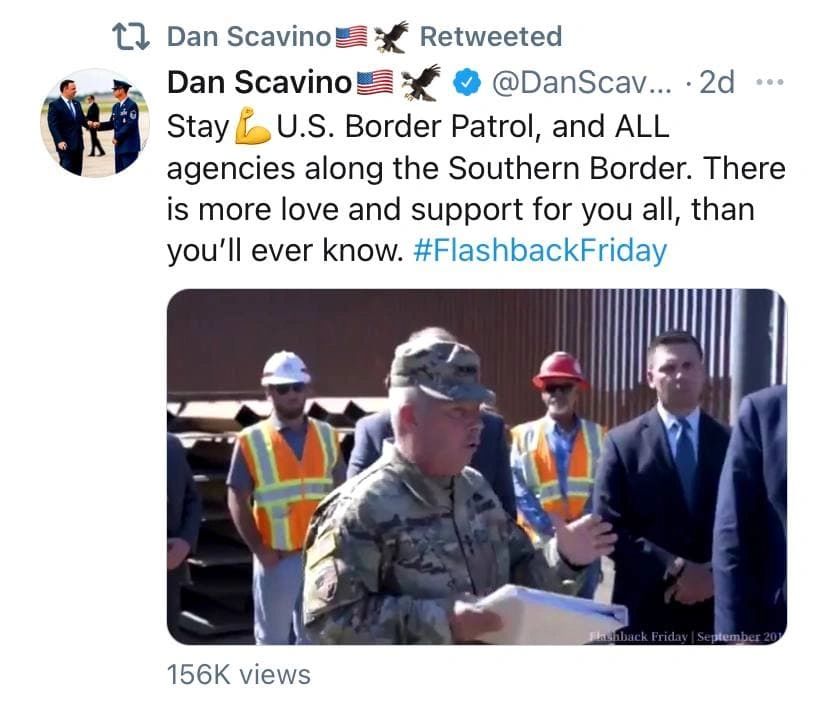 Remember, our beautiful First Lady, Melania Trump, made several trips to visit the children at the border when President Trump was in office.
She wasn't afraid to face the children and the conditions the Trump Administration had for the immigrants. But where is faux doctor Jill Biden? Joe Biden? Kamala Harris? And even AOC? They aren't visiting Joe's border detention centers! One has to ask…why? Is it that horrid that they can't be seen? Does it not fit the fake news narrative?
---
Dan Scavino posted this picture! Twitter account @ildonaldotrumpo (who gets RT by Dan and loves Catturd) shared this comment: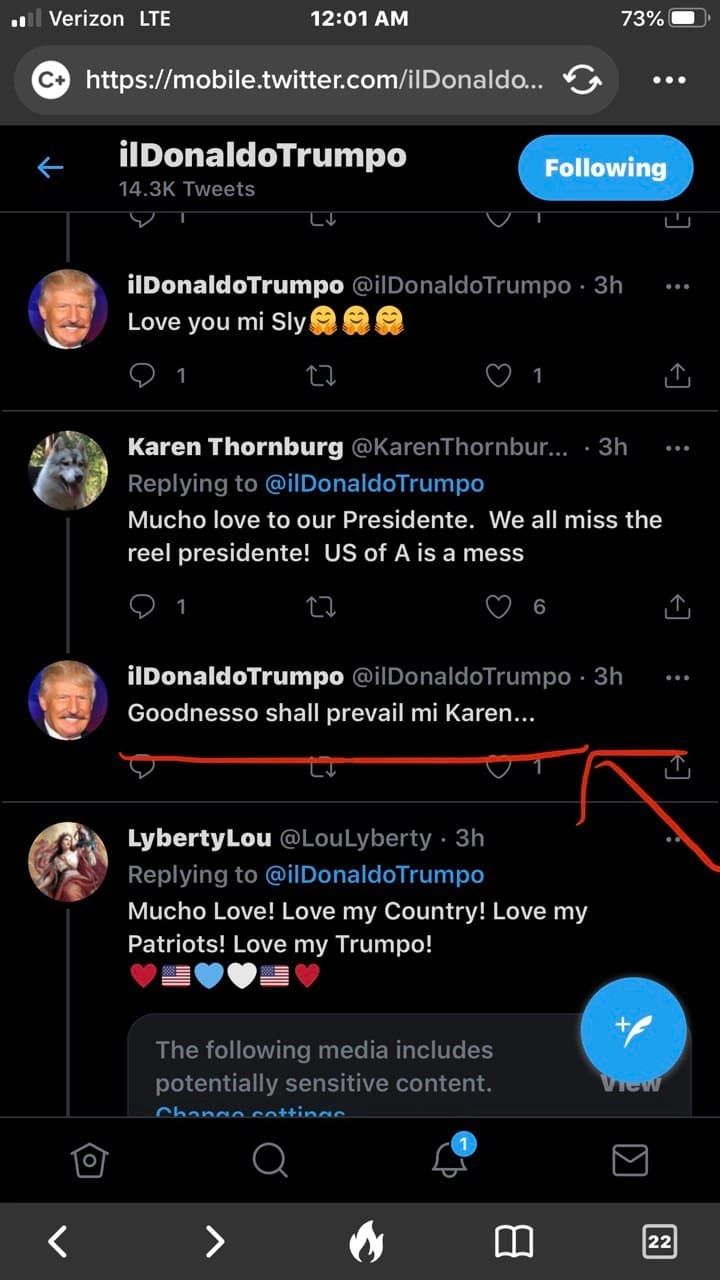 This Tweet above "WORST pRESIDENT* IN HISTORY!!!" decoded:
Oh my gosh…we miss you President Trump!!! So much!!!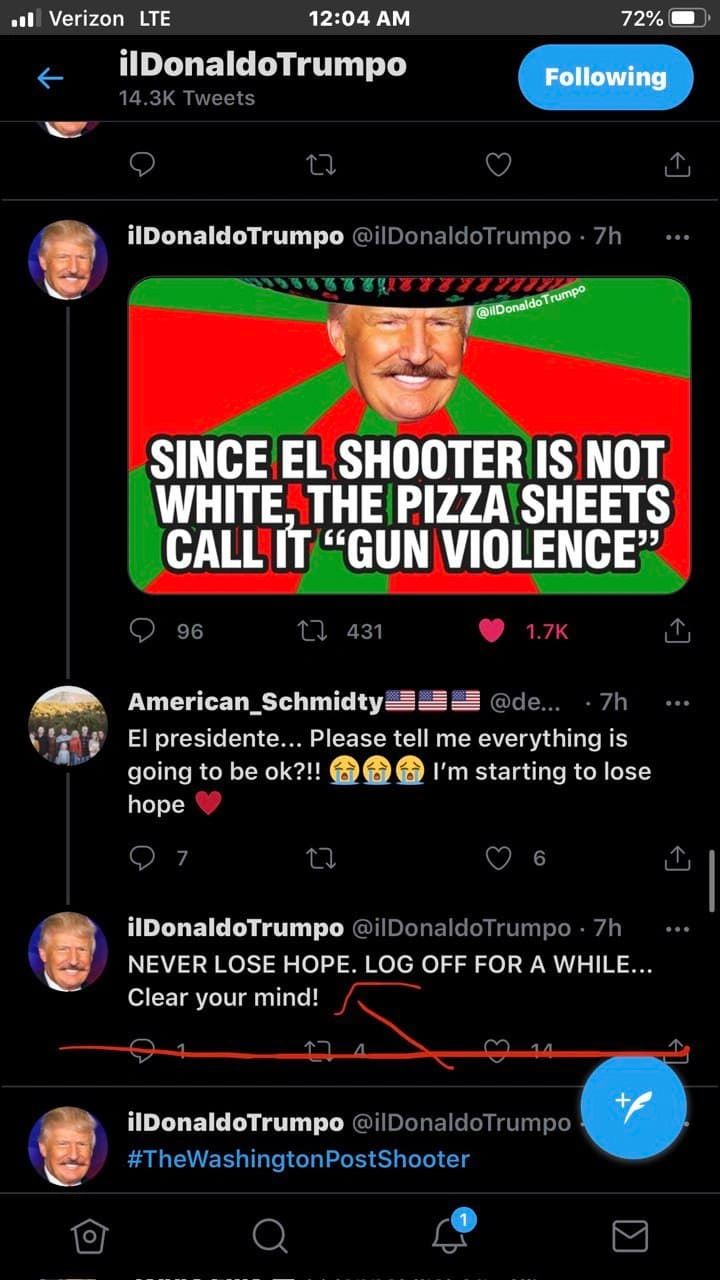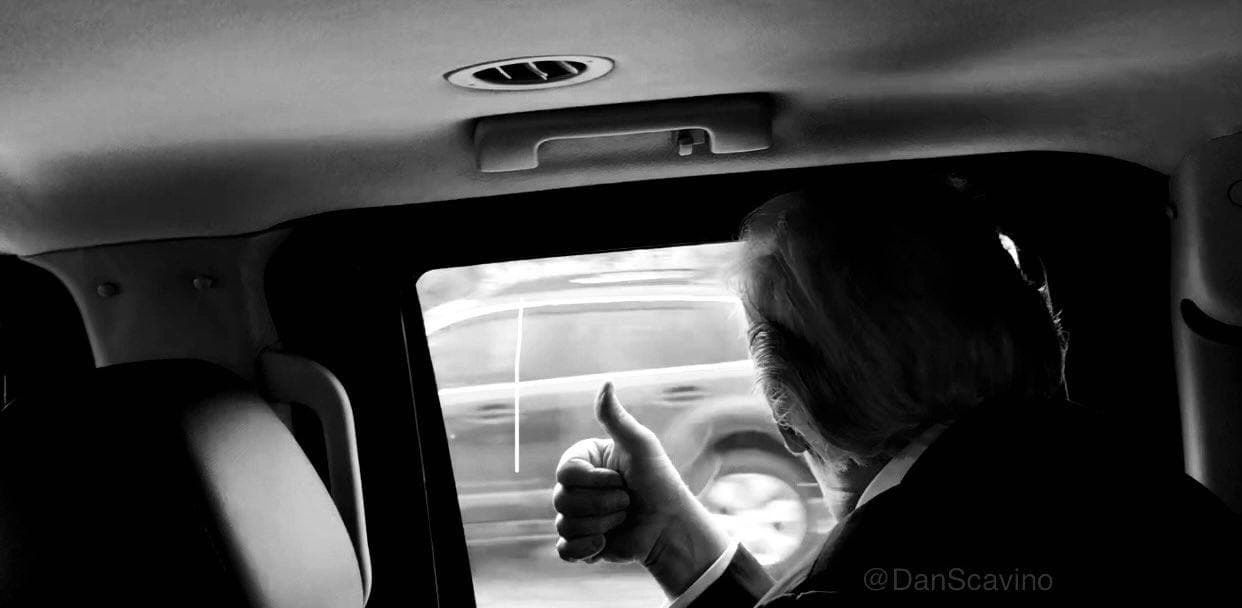 Our Bossman is just getting rested and prepared! And he is having a little bit of fun, if that is him or his team handling that truth bomb Twitter account!
Yet, he does miss us all and we miss him!!! So we are doing another collage of 10 second videos to send to him!
Please Click this Link to send President Trump a 10 Second Video.  Once this link is removed, then we have reached the maximum capacity.  
______________________________________________________
Advertisement

Guest Posting
If you wish to write and/or publish an article on Operation Disclosure all you need to do is send your entry to UniversalOm432Hz@gmail.com applying these following rules.
The subject of your email entry should be: "Entry Post | (Title of your post) | Operation Disclosure"
– Must be in text format
– Proper Grammar
– No foul language
– Your signature/name/username at the top
______________________________________________________
Newsletter
If you wish to receive the daily Operation Disclosure Newsletter, you can subscribe via the PayPal "Subscribe" button located on the site.
______________________________________________________
Our mission at Operation Disclosure is to bring you important news events and raw intel from various sources focused on exposing the Deep State/Cabal and their downfall. We are also focused on disclosing our lost ancient origins and extraterrestrial contact.
Disclaimer: All articles, videos, and images posted on Operation Disclosure were submitted by readers and/or handpicked by the site itself for informational and/or entertainment purposes. All statements, claims, views and opinions that appear on this site are always presented as unverified and should be discerned by the reader. We do not endorse any opinions expressed on this website and we do not support, represent or guarantee the completeness, truthfulness, accuracy, or reliability of any content posted on this website.
Copyright © 2021 Operation Disclosure
Advertisement