Advertisement

______________________________________________________


Source: Beach Broadcast | By Santa Surfing
March 4, 2021
TRUMPSARA is saving Humanity – Freeing us from Slavery!
VIDEO AND ARTICLE THAT GOT DELETED
HUMANITY AND OUR FREEDOM IS COMING!
Why do we work or earn a living or make money?
To pay for our bills, necessities, have a better quality of life. What if all those things are met? Our working will then be focused on things that we want to do. Things that can MORE of a difference! The mindset of being indebted to the banks will soon diminish. That is the real prosperity.
The evil cabal took away our rights to to repay debts using gold or silver coins. In 1933, USA demanded the people of the country to return all their gold or they would get fined $10,000 and go to jail. In lieu of gold and silver, they forced us to use the fiat dollar that decreases in value and they took away our Constitutional rights! This is much like the fight for the dirty congress / cabal that wanted to take away our Second Amendment rights, we fought hard to keep that, because we are a strong force in this revolution.
______________________________________________________

Advertisement

______________________________________________________


But back in 1933, they took away our rights 14th Amendment rights (Section 10)! The people of America became slaves to the evil cabal. They not only took away our rights to keep our gold / silver knowing it only increases in value, they started charging interest rates for any debts…using a currency that decreases in value.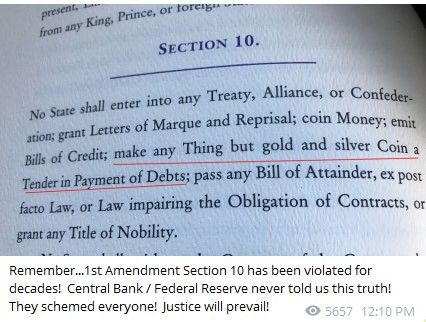 Think about this…if we tried to pay our loans and with silver or gold coins (as the Constitution requires), the banks would laugh at us and said get out of here, we only accept the crooked cash…this is criminal!!! Dirty DC did nothing except play the game with the Federal Reserve and Central Banks!
FACT: Did you know the Federal Reserve has NEVER been audited ever? The only attempt for the Federal Reserve to Audit, ended up with a Senator that did got in an "accident".
Back in 1912 when the tragic incident of the Titanic happened, it was because there were 6 people on the Titanic that wanted get rid of the Federal Reserve and Central Banks and these crooked cabal took them down, along with 1500+ innocent lives.
In essence, we became slaves to the crooked cabal when we were born. We don't know what we don't know. We don't know Greatness because most of us have been fighting for our rights, our home, our justice, our everything all our lives. Many of the courts favored the dirty cabal. Heck, some judges may have even been paid off to rule in favor of the dirty cabal.
Their wealth wasn't enough, so why not ruin and destroy innocent young lives and turn it to another business. Child trafficking is a $150B business and the dirty DC didn't care about your child, they only cared how much more they can get in their bank accounts.
One needs to ask, how many of these dirty people ever did anything for Humanity? NOT ONE!!! Each of the dirty cabal and pedowood only did things to line their own pockets while destroying lives and souls!
______________________________________________________

Advertisement

______________________________________________________


So now, we are winding down the end of the evil corruption. President Trump's entire time as President and now the supreme leader of the world is about saving our Children; saving and helping Humanity. Yes, according to Q2, President Trump is our spokesperson, and represents all of us, yet his mission was to take down the evilness in this world; develop Peace around the World; and fairness.
I just received the Harvey Barnard book of Drain the Swamp the NESARA Story and it is helping to enlighten me more about the origins of NESARA. By flipping through some chapters in this book, Mr. Barnard does not state anything about NESARA being a law. So if this is not law, then President Trump is truly rolling out his version of it WILLINGLY!!! How remarkable is this!!! He has set everything in motion to WILLINGLY give us his version of his Greatness plan.
President Trump and the White Hats are doing everything to bring us the Greatness we would have not ever expected. This is giving and helping Humanity at its finest! Saving our Children and Humanity is the top priority!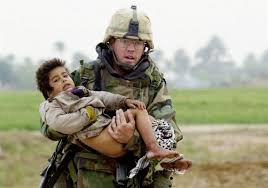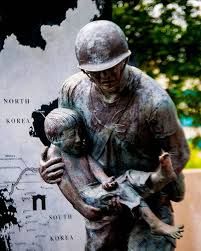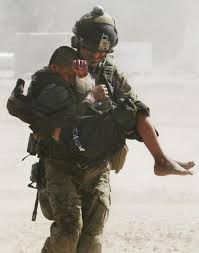 Our White Hats and Military remarkable acts of saving children and humanity all around the world is what makes this Greatness plan so awe-inspiring! Our young children do not and did not have a voice and now they are free / becoming free. They can soon live a life of safety and peace.
HUMANITY IS WHAT GREATNESS IS ALL ABOUT
President Trump as the leader of most of the world, the Country's state leaders have an excellent leader to help lead the way. President Trump's VERY first agenda was to take down the chi*ld / hum*an and se*x traffic*king. And he did this! He had a huge task ahead of him and had to tackle each one every single day while in office. Including holidays! All his work is for the World and not just America. His plan and move has always been about humanity and fairness.
Imagine people living in impoverished countries and have lived in poverty all their lives, as a baby, child and adult. Those countries will experience greatness in a way that many may take for granted. Running water; a home to live in with A/C and Heating; energy; daily meals; clean clothes; shoes, showers with soap and shampoo; a bed with pillow to sleep on; a book to read; the very basic necessities will change their lives forever. TRUMPSARA is a plan where these countries and those that have lived in poverty, can begin the LIVE. They no longer have to worry about having one bite of bread for the day or a sip of water for their daily "meal". While their bodies get so thin and malnourished, they still seem to smile for they don't know what they don't know. The young children can get an education without starving. The simple things that are so most important. The countries that may have had draughts, may now have a full water supply to keep their communities lush and full of life! The children and families can begin to truly live…in a home! All they ever needed was a home and food!
MIRACLE GREATNESS WORLD WIDE!
Our Angel Anon confirms NESARA is a guideline for Humanity and he is most excited about the roll out of this Miracle Greatness for our Children and Humanity. This appears to be President Trump's version of NESARA / GESARA and the whole world awaits.
According to our Angel Anon, the things that are to come:
______________________________________________________

Advertisement

______________________________________________________


Children will be very safe
Humanitarian Projects will begin to roll out
Debt Relief will begin (as it has already started for some last year)
No Cabal controlled IRS and Federal Reserve
Sovereignty will be restored
Our Angel Anon did enlighten me on a few other financial news and I will report those tomorrow. Today, I want to focus on the Humanity aspect of this Miracle Greatness plan! Freedom isn't free at all. Many people lost their lives during this entire time. But with the states opening up one by one, we are experiencing freedom with our own way of living! When this happens, we can hug each other; shake hands with strangers; go back to opening up a business / or expanding your business; work again; no more mandates and we can truly appreciate the beauty of Humanity again.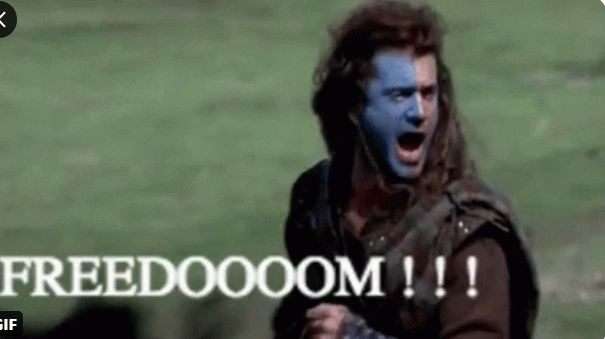 HEBREWS 11:6 – FAITH
Faith pleases God:
Our Children had / have faith that their lives would be saved. Those that needed help and God provided for them, have faith. Faith is incredibly powerful and you all have faith each and every day. We are human and sometimes our faith diminishes, but that is when we look up to God and ask to help. God wants to be needed and when you keep praying, He does hear you! When we remain so strong in our faith in God and keep looking up to Him and not man, He will bless us so abundantly!
God never leaves you! Ever!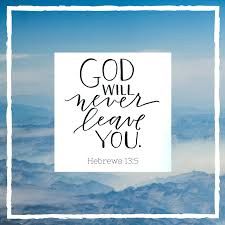 Enjoy the beauty of what is to come!  This will be an incredible journey for all of man kind.  
______________________________________________________
Guest Posting
If you wish to write and/or publish an article on Operation Disclosure all you need to do is send your entry to UniversalOm432Hz@gmail.com applying these following rules.
The subject of your email entry should be: "Entry Post | (Title of your post) | Operation Disclosure"
______________________________________________________

Advertisement

______________________________________________________


– Must be in text format
– Proper Grammar
– No foul language
– Your signature/name/username at the top
______________________________________________________
Newsletter
If you wish to receive the daily Operation Disclosure Newsletter, you can subscribe via the PayPal "Subscribe" button located on the site.
______________________________________________________
Our mission at Operation Disclosure is to bring you important news events and raw intel from various sources focused on exposing the Deep State/Cabal and their downfall. We are also focused on disclosing our lost ancient origins and extraterrestrial contact.
Disclaimer: All articles, videos, and images posted on Operation Disclosure were submitted by readers and/or handpicked by the site itself for informational and/or entertainment purposes. All statements, claims, views and opinions that appear on this site are always presented as unverified and should be discerned by the reader. We do not endorse any opinions expressed on this website and we do not support, represent or guarantee the completeness, truthfulness, accuracy, or reliability of any content posted on this website.
Copyright © 2021 Operation Disclosure
Advertisement